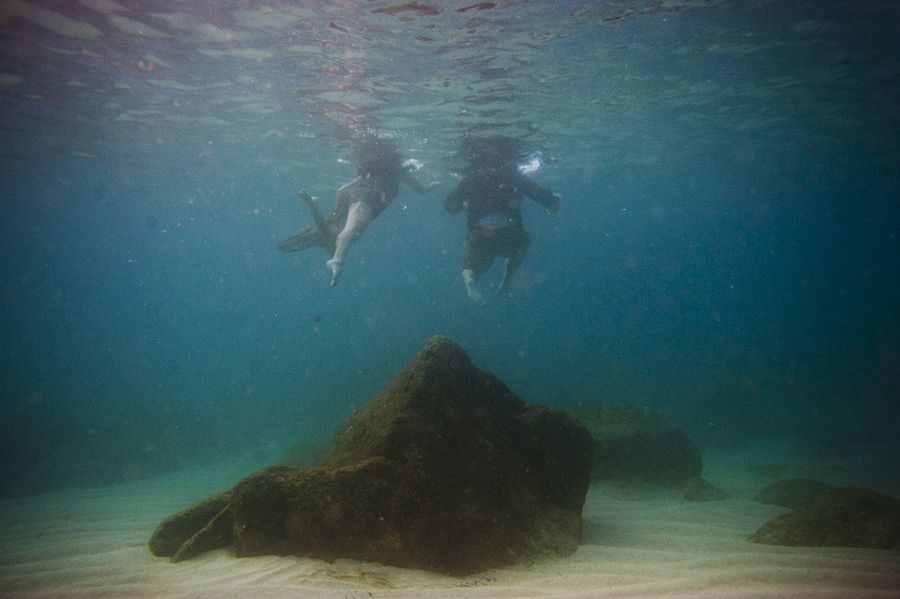 One of the (many) benefits of living in Hawaii is the scenery.. it's basically a blogger's dream. Imagine all of the fun photo shoots you could have!
That being said, one of my favorite memories of our time in Hawaii thus far is our underwater photo shoot. Yep. You heard that right. Underwater. Photo shoot. Yes, it is as cool as it sounds.
This is when I discovered that I am a horrible kisser underwater.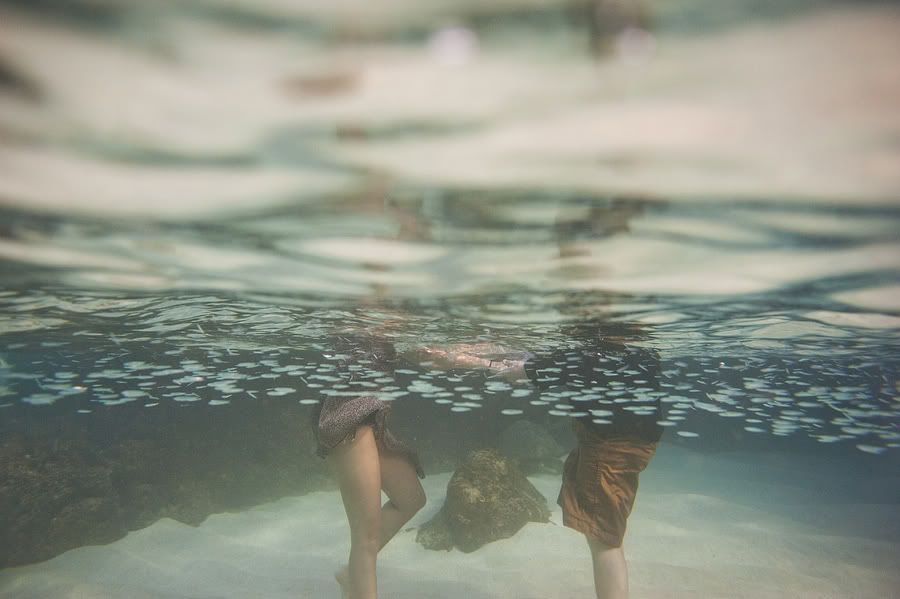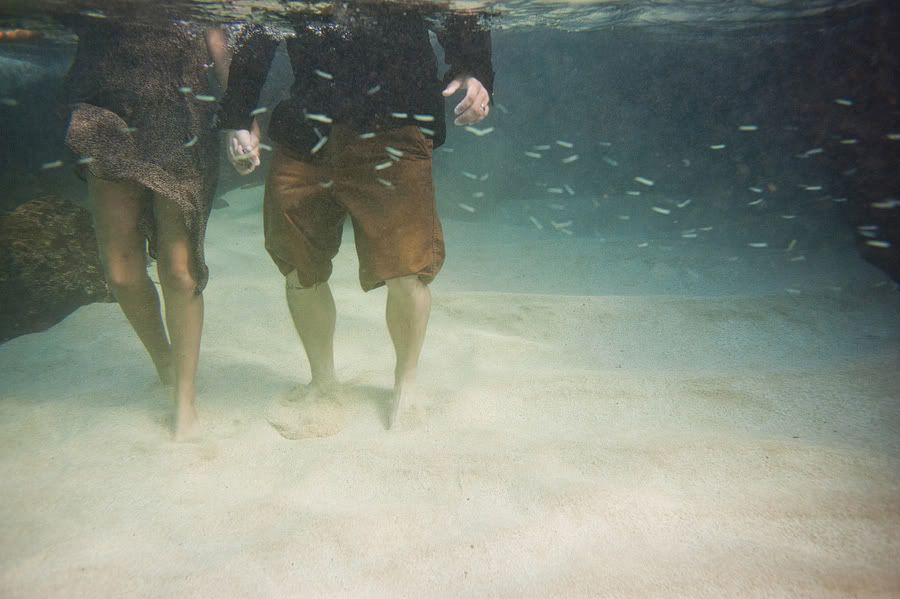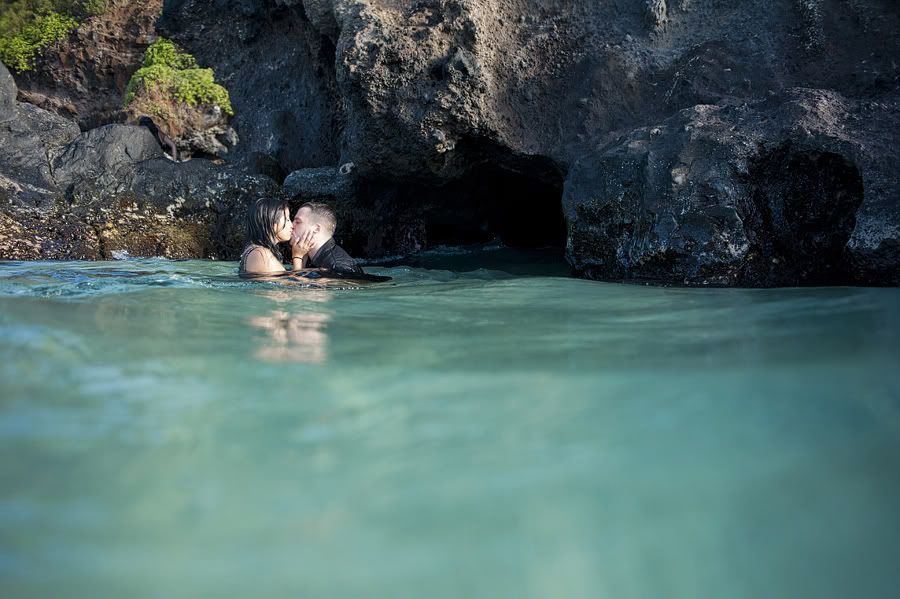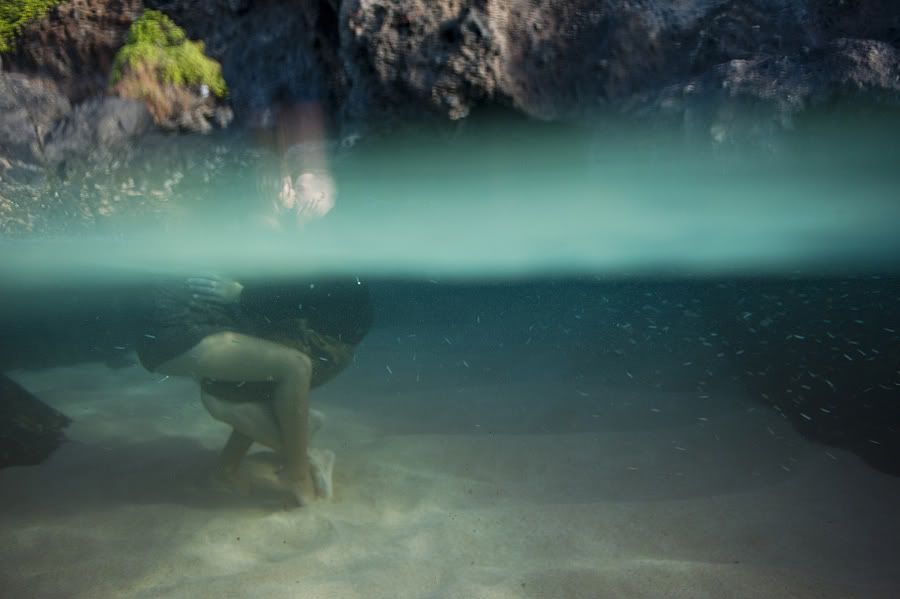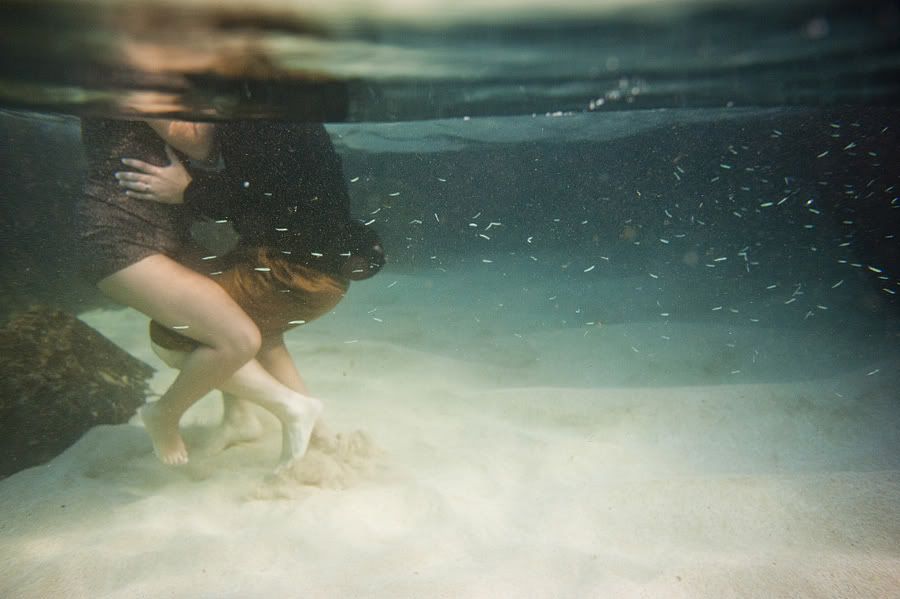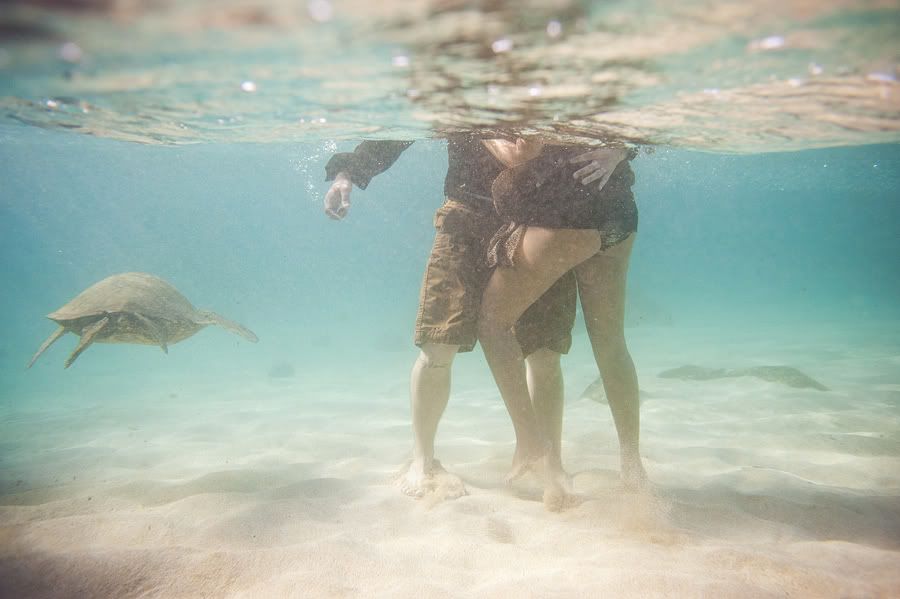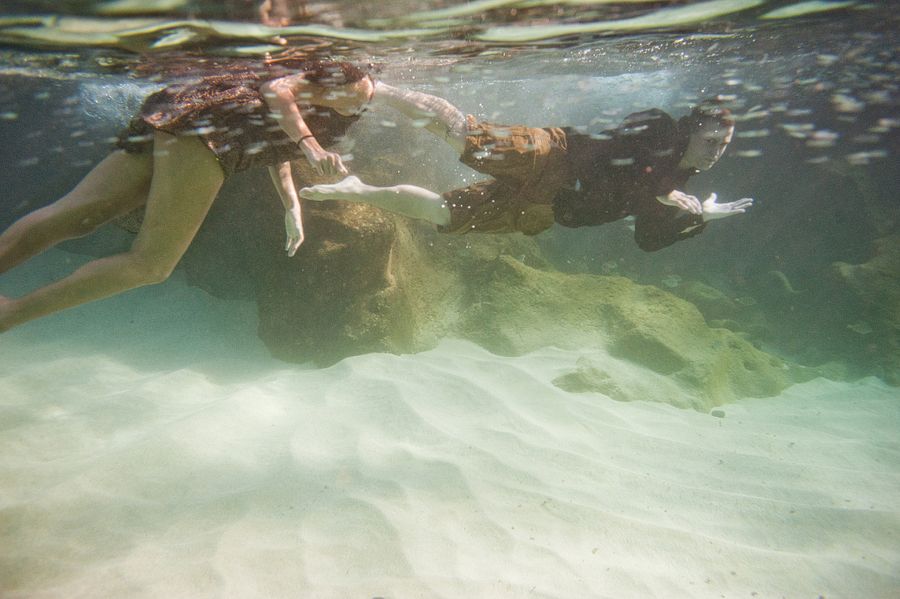 I love that Jared looks like a ninja.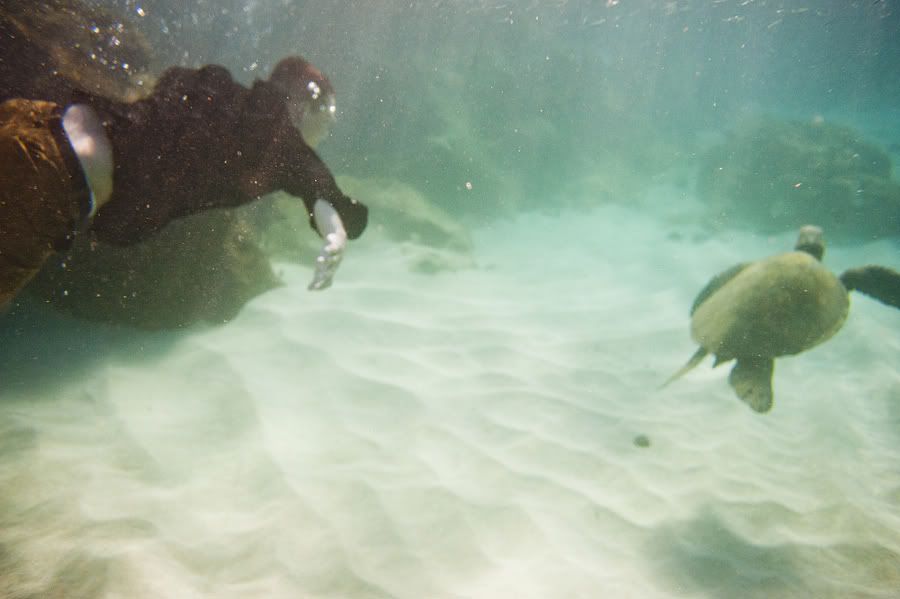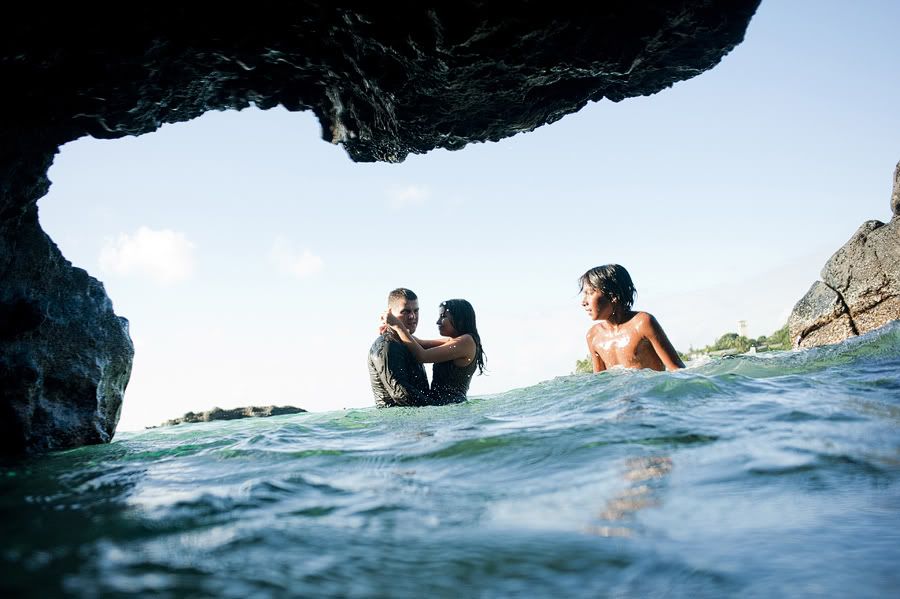 We chose Waimea Bay as the setting of the shoot because... well I'm not really sure why but it was awesome. I had never swam so deep into the ocean. It was actually quite liberating.
All of the photos were taken by
Marina Miller of Red Heart Photo
. SHE IS AMAZING. Seriously. Besides her obvious talent, she's an all-around cool chick. If you ever visit Hawaii (or if you live here), I highly suggest that you book a shoot with her.
Marina suggested that we stay fully clothed for the shoot because it added a different look. I ended up loving this option! I wore a bathing suit underneath, FYI ;)
Jared's favorite part of the day was swimming with the turtle.. My favorite part was finding this..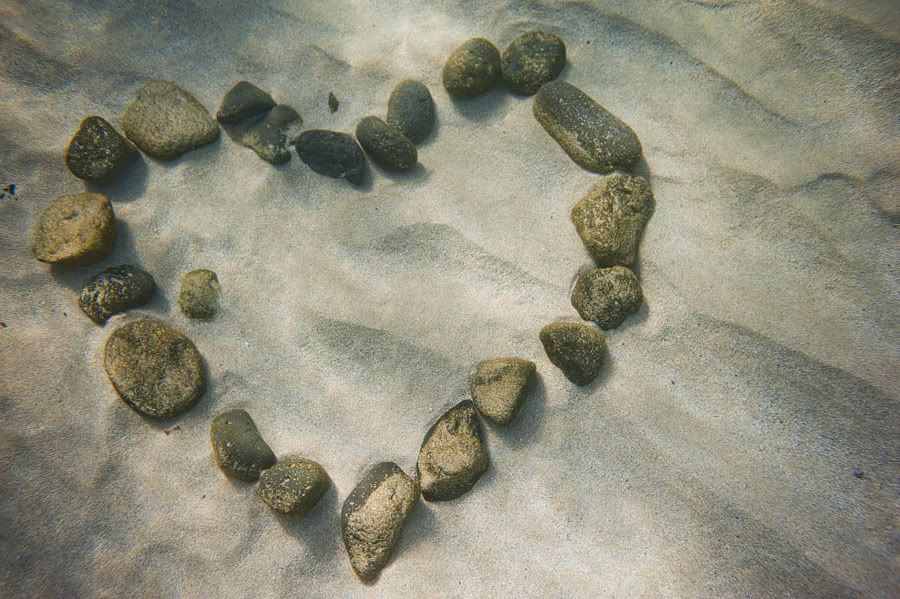 No joke, it was just sitting there.. underwater.. perfectly placed.. like it was waiting for us!
I'm sure someone else placed it there but I like to pretend that it was fate. Yea yea, just humor me.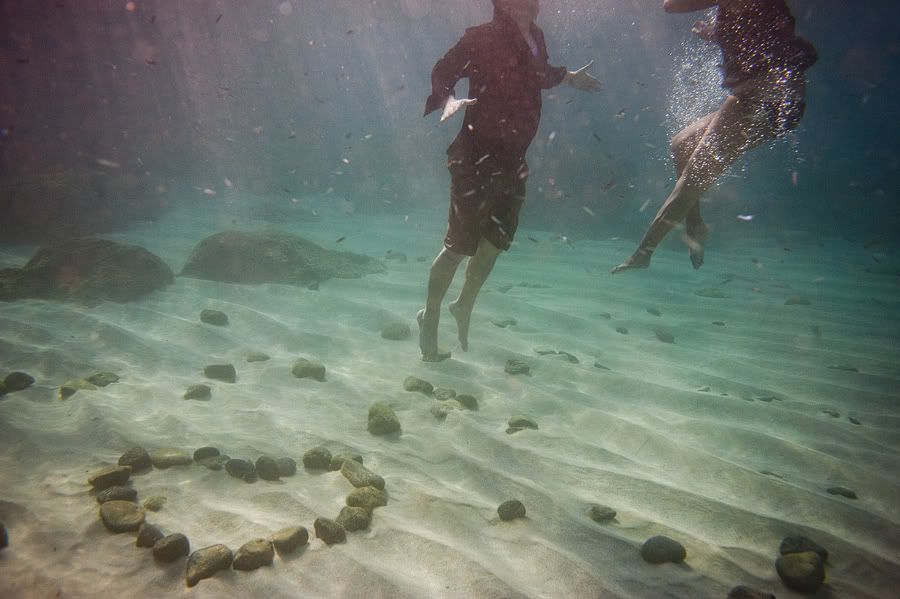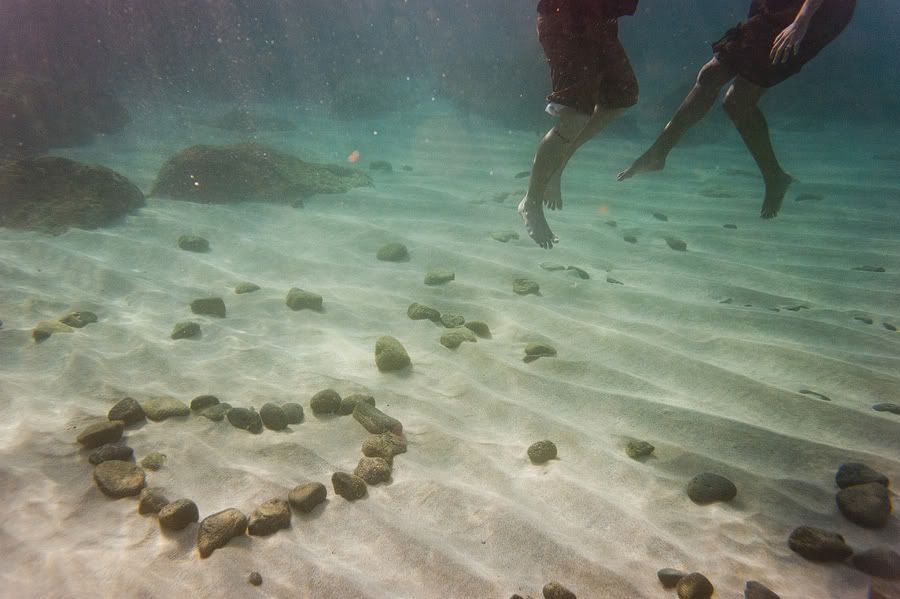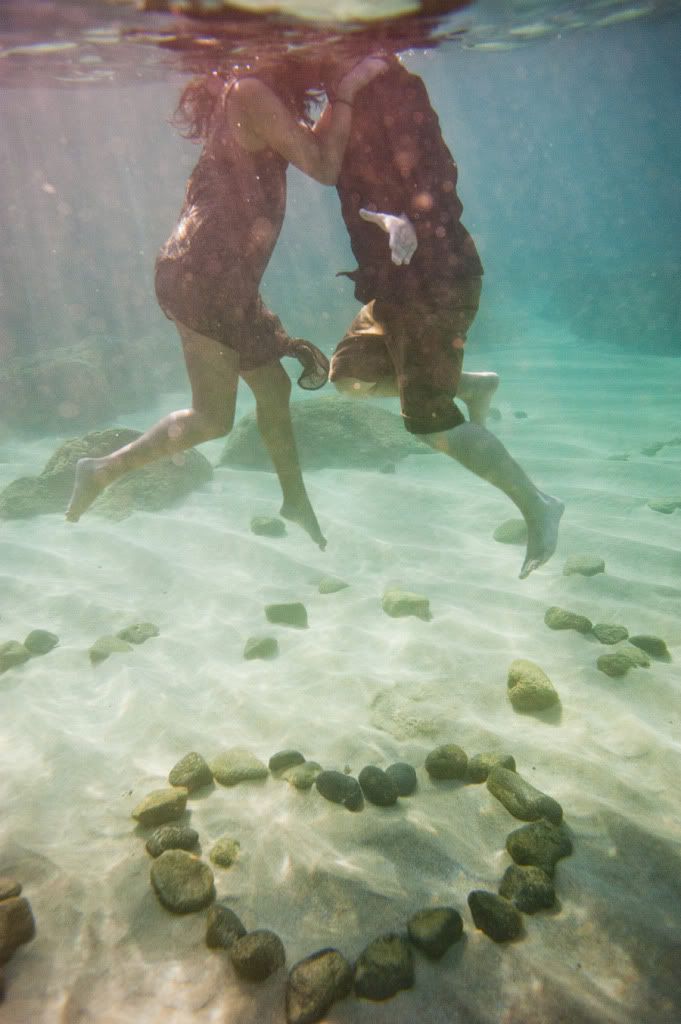 FAVORITE!
We had so much fun and I hope we get to do it again.